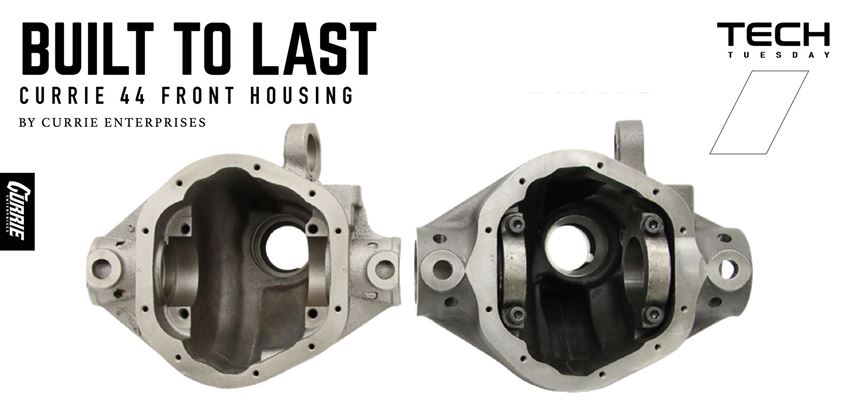 Many Jeep owners have discovered that the stock Dana 30 and 44 front axle housing under their vehicle are the weak links in an otherwise capable 4x4. While the factory D44 of the Wrangler JK Rubicon, features stronger gears and axles, it, unfortunately, shares the same failure-prone axle tubes, inner "Cs" and cast center section of the D30 found in all other Wrangler, Cherokee, and Comanche models.
Issues with the stock D30/44 housings bending or even breaking can arise with just moderate off-road use, especially when combined with 35-inch or larger tires.
The Currie 44 heavy-duty high pinion front crate axle delivers superior strength in a light-weight package that's designed for heavy off-road use. Built to the Currie Standard with a reinforced nodular iron center section, large diameter axle tubes and heavy-duty forged knuckles the Currie 44 eliminates the common failure points of the weak factory D30/44 front axle assemblies.
At the heart of the Currie 44 lies a massively reinforced high-pinion nodular iron center section with additional material in critical areas to deliver superior strength and rigidity (images below) over the stock housings.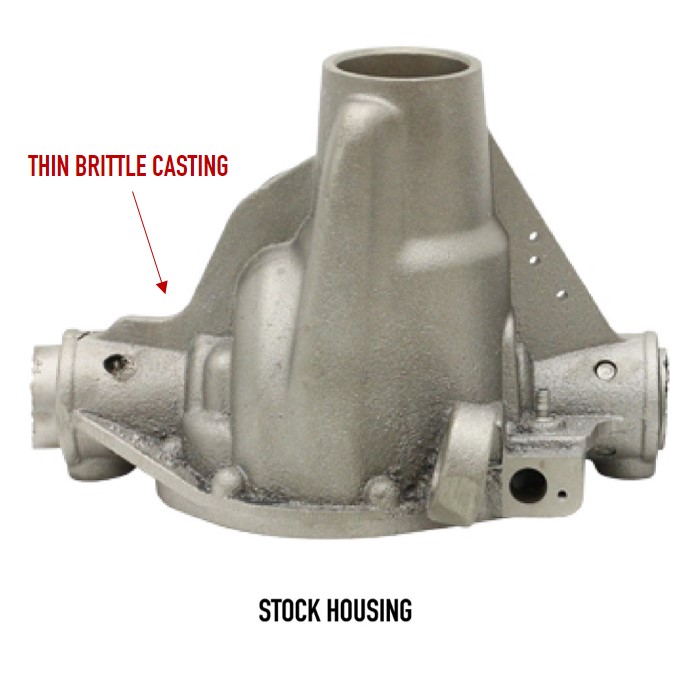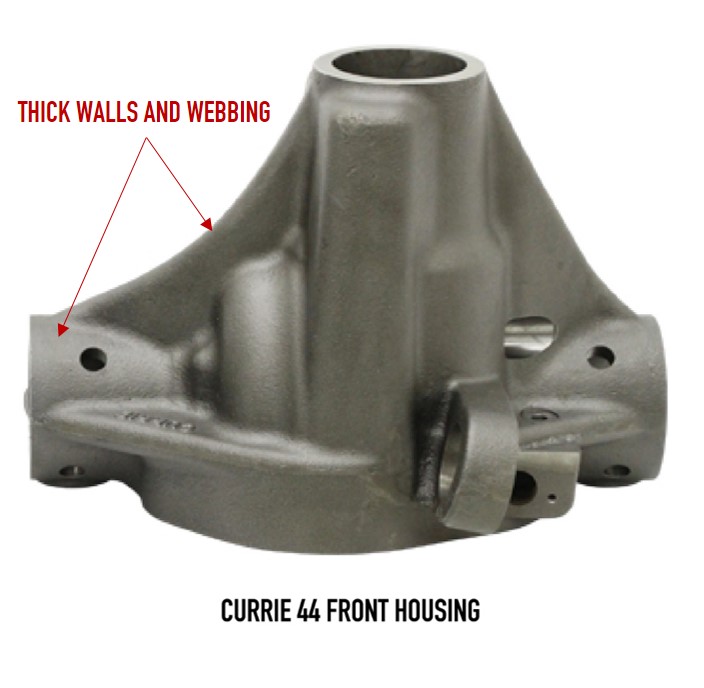 Two models of the Curie 44 center section are offered. For Wrangler JK Rubicon direct replacement, a center section machined to accept the factory Rubicon electric locker and axles is available. For all other applications, a standard version is available that takes aftermarket lockers, such as those offered by ARB or Eaton. Regardless of the version ordered, both use the larger JK Rubicon D44 gears and axles for maximum strength.
Pressed and rosette welded into the center section are large 3-inch diameter .375 wall axle DOM tubes, which are more than twice as strong as the stock Dana 30/44 tubes without being overweight or sacrificing ground clearance (image below).
Currie heavy-duty forged inner Cs are massively stronger than the stock D30/44 units and are designed for severe off-road use with up to 37-inch tires. To assure maximum strength, the knuckles are joined to the axle tubs with welds both inside and out (image below).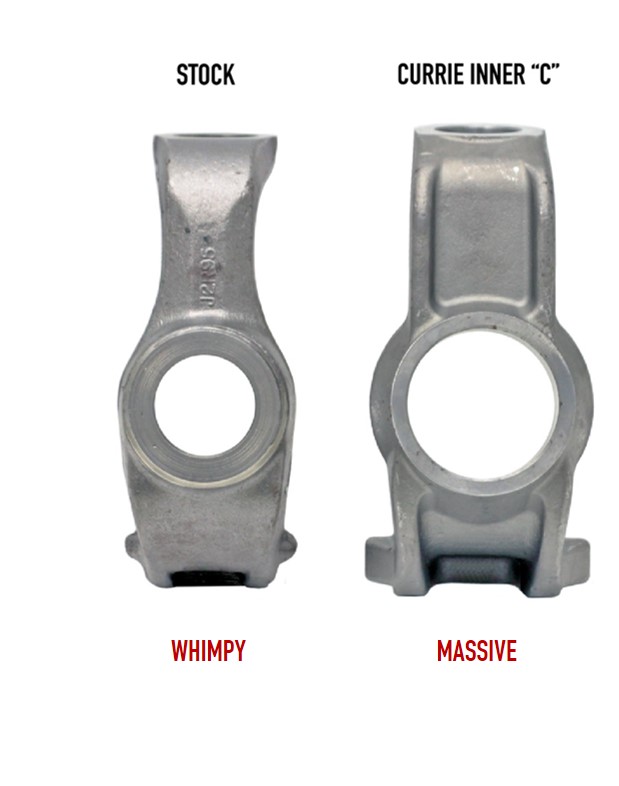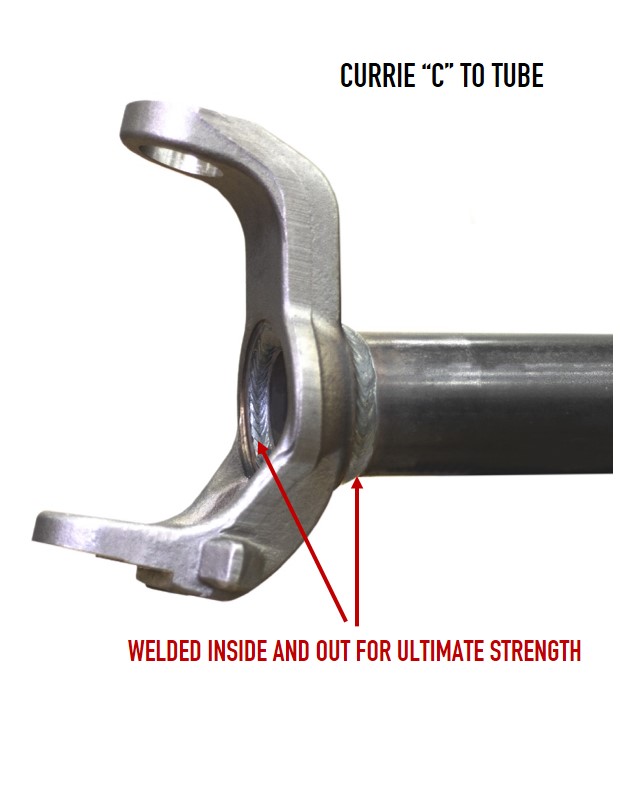 Complete bolt-in Currie 44 axle assemblies are available for Jeep Wrangler TJ, JK, Cherokee, and Comanche models as well as early Ford Bronco. Custom units are available for most applications.