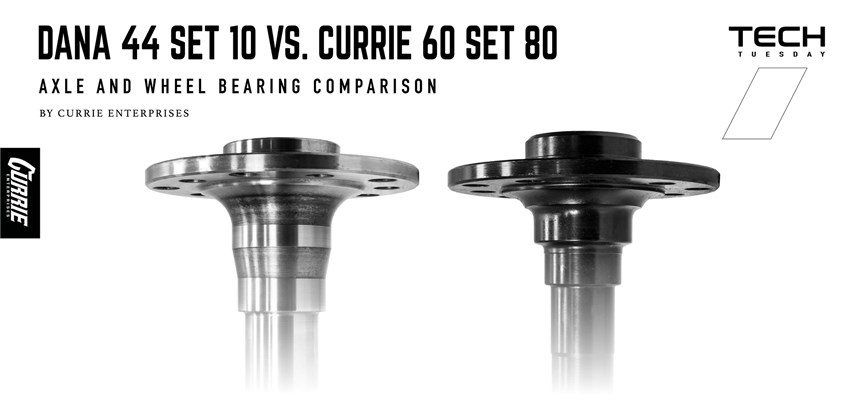 People in the off-road community are generally aware that a Currie 60 semi-float rearend is more substantial and much stronger than the stock Dana 44 found under the rear of the Jeep Wrangler. However, the strength differences go beyond the much talked about details of the center section, axle tubes, and gear size and extend to the less visible larger diameter axle shafts and axle bearings.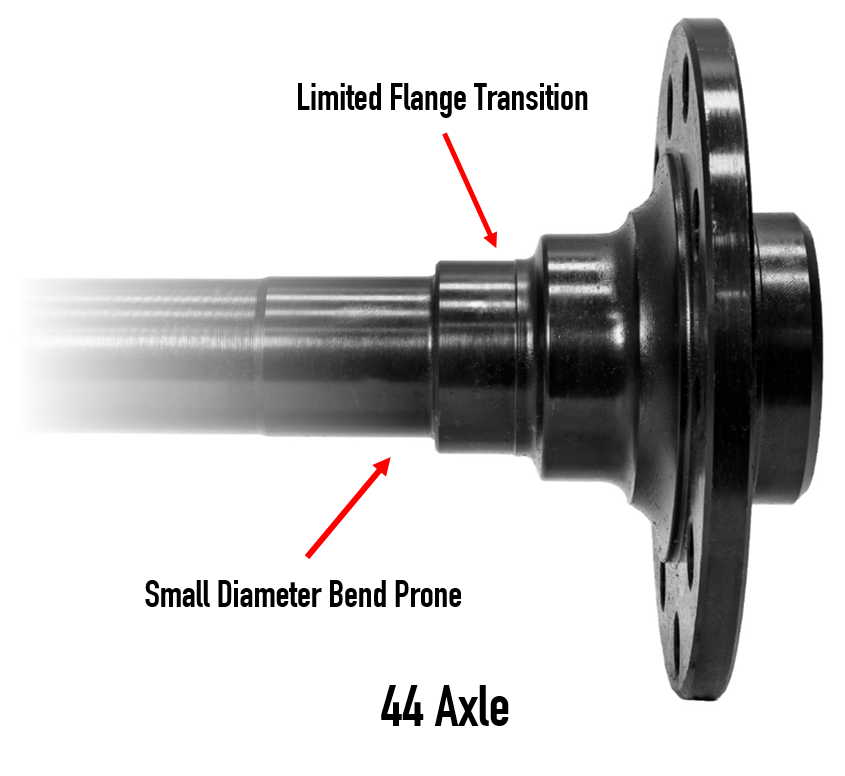 The 44's 30-spline (1.3-inch diameter) axle shafts, and relatively small "Set 10" axle bearings, are adequate for a moderately-driven trail Jeep with stock-sized tires. However, when you start modifying your Jeep with larger tires and more gear, the axles and bearings can become weak links. These stock components can be costly failure points that lead to the immediate cessation of fun and a very inconvenient trailside repair.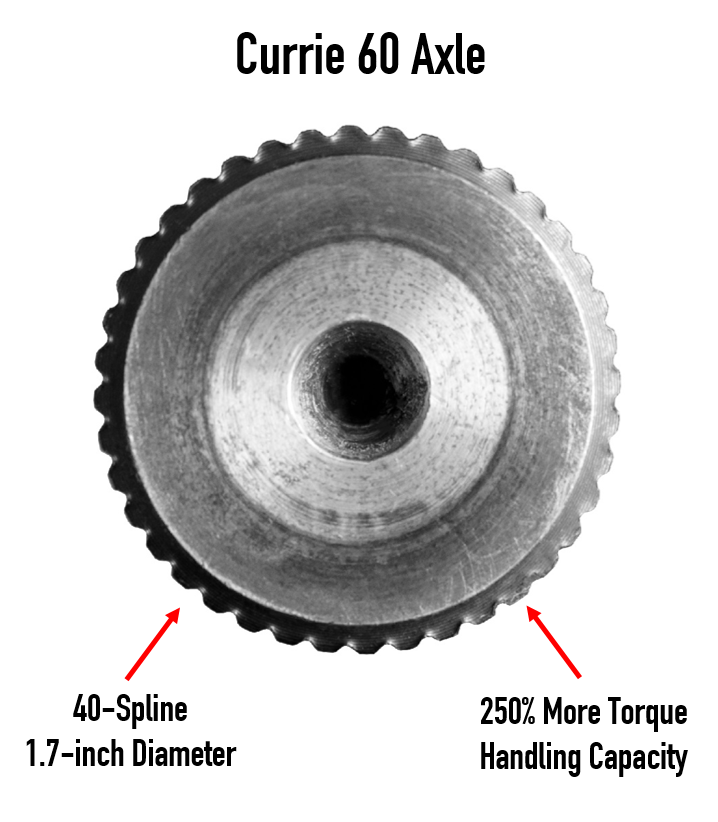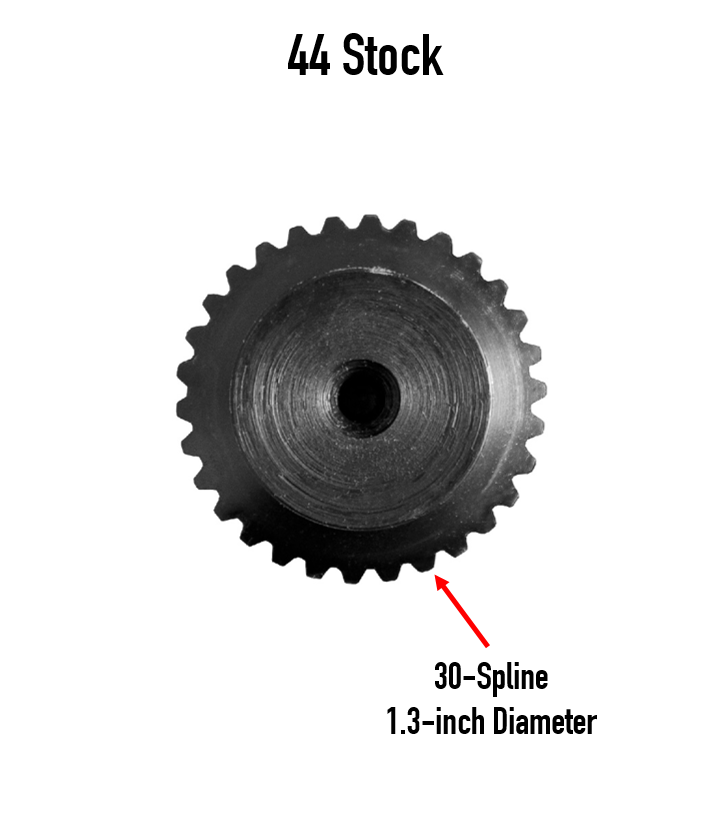 The Currie 60 axles feature more substantial construction and a much larger 40-spline (1.70-inch diameter) axles and "Set 80" bearings. The larger axles and bearings can handle much more aggressive off-road use. The Set 80 bearing enables the use of 40-spline axles that can take 250% more torque and supports increased axle diameter through the bearing for a 146% improvement in bend resistance. Additionally, the more significant Set 80 bearing is capable of carrying 124% more weight and can take 122% more side-load than the smaller Set 10 bearings, enabling the axle to resist greater bending stresses and handle larger tires.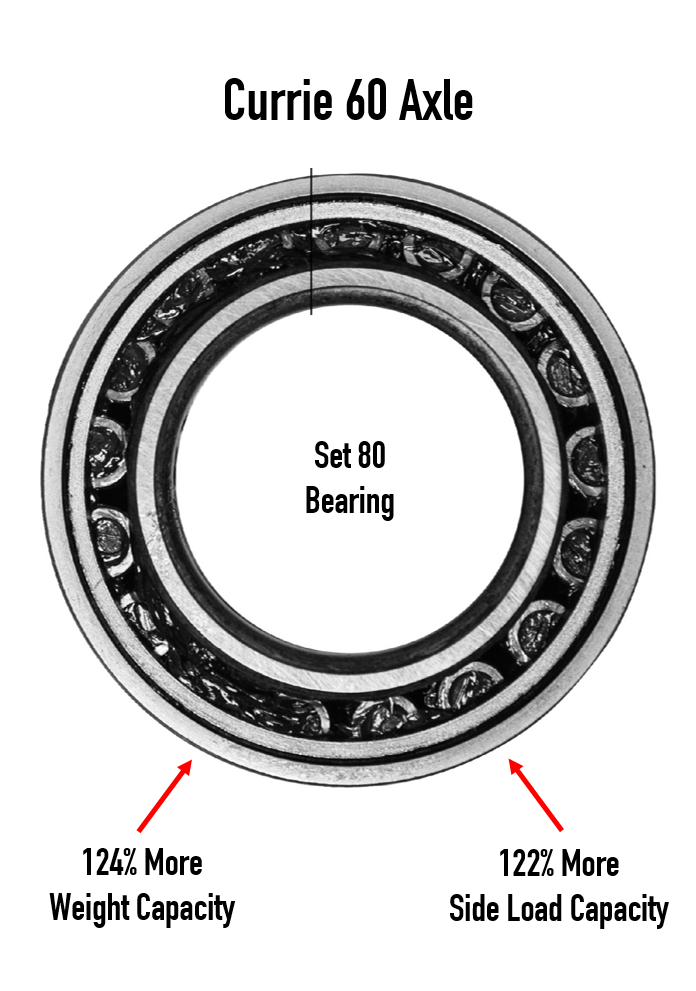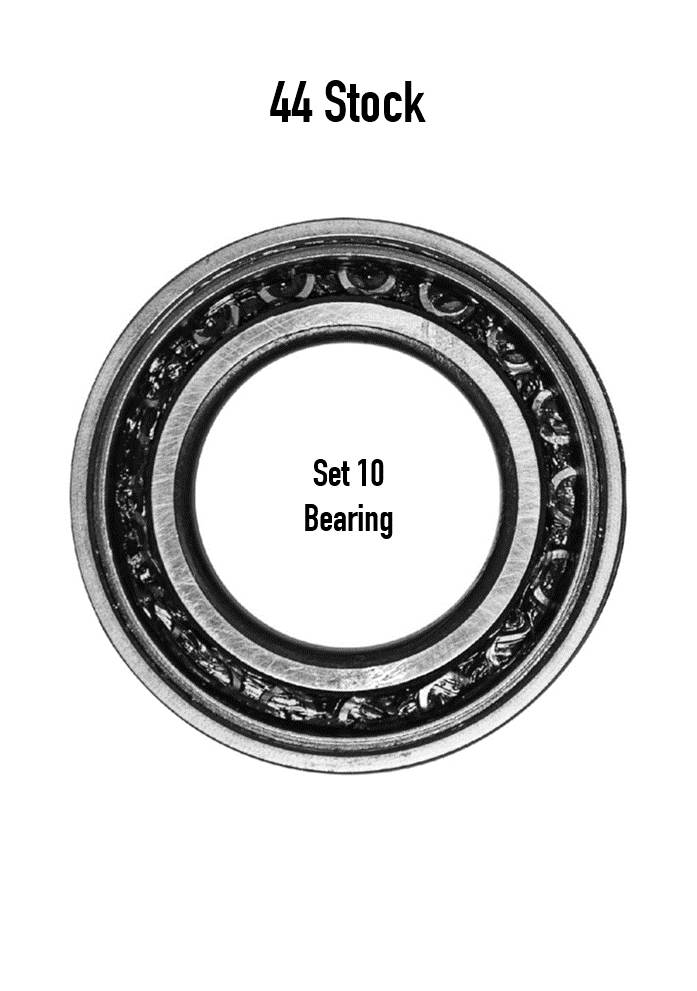 Common D44 axle failures include shearing at the splines due to excessive twisting under torque and failure of the axle flange from impacts, including side loading caused by large tires. The axle bearings don't generally get singled out as a failure point, but due to the Set 10's small internal diameter, it effectively limits the maximum size and overall strength of the axle assembly. Because of these shortcomings, Currie's 60 series off-road semi-float axles come with the larger Set 80 bearings to ensure your rig will make it through the toughest terrain without the risk of failure due to a wheel bearing.